Pennsylvania Halloween Parties
If you're a creature of the night and looking for a way to spice up your weekend, you've come to the right place. PAHauntedHouses.com is the fast and easy way to discover all things Halloween – parties and nightlife are no acception. If the inner child inside of you is dying to celebrate this Fall, why hold back? Philly and Pittsburgh are home to some of Pennsylvania's top nightlife destinations and will help you come alive in the nighttime. Gear up in your favorite costume and gather a group of friends for a special night out on the town.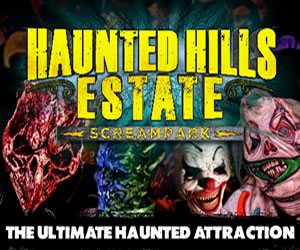 Located in Uniontown
Open today!
Spice up your weekends and visit HAUNTED HILLS ESTATE, in Uniontown, Pa. This is our 15th year and still screaming. Many new upgrades for this year, including: pneumatics, animatronics, video effects, special light and sound effects and many NEW SCARES! This upgrade along with our professional Read More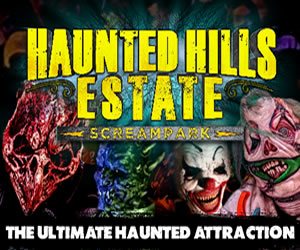 Haunted Attraction

Zombie Attraction

Farm Attraction

Hayride

Pumpkin Patch

Corn Maze

Escape Game

Ghost Tour

Halloween Party

Other Attraction