Check Out Pennsylvania's Holiday Haunted Attractions!
December 2, 2020 By Chelsea T.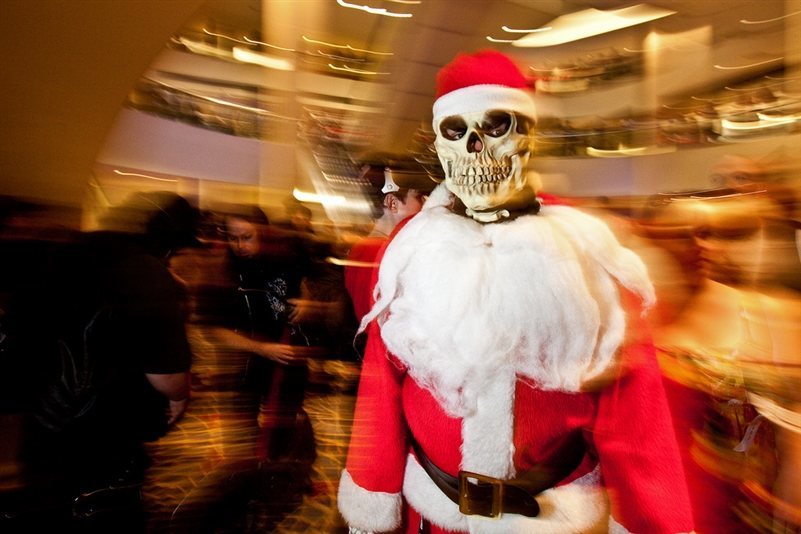 Photo by:
Dangerismycat via Flickr
The Holiday Season is upon us and there are some horrifying haunted attractions that will be delivering scares to celebrate. Check out our list of haunts here in Pennsylvania that will be hosting special events this December!
Demon House Presents: Holiday Horrors
417 Coyle Curtain Road, Monongahela, PA, 15063
Open: 12/4 & 12/5
Field of Screams PA
191 College Ave, Mountville, PA, 17554
Open: 12/12
Haunted Hills Estate
236 Rolling Hills Estate Road, Uniontown, PA, 15401
Open: 12/11, 12/12, 12/18, & 12/19
Kim's Krypt Haunted Mill Scream Parkv Presents: Kim's Kryptmas
5932 Colonial Valley Road, Spring Grove, PA, 17362
Open: 12/11, 12/12, & 12/13
Spook Haven Haunted House Presents: Yuletide Terror
100 Danis Street, Mill Hall, PA, 17751
Open: 12/4
Is your Haunted Attraction open for the Holiday Season? Email chelsea@halloweenmedia.com to have your haunt added to the list!