Matthew Christopher's Abandoned America - Evidence of Beauty in All Things Ruined
Home » Blog » Paranormal Headlines, Pennsylvania Haunt News
April 28, 2016 By Chelsea T.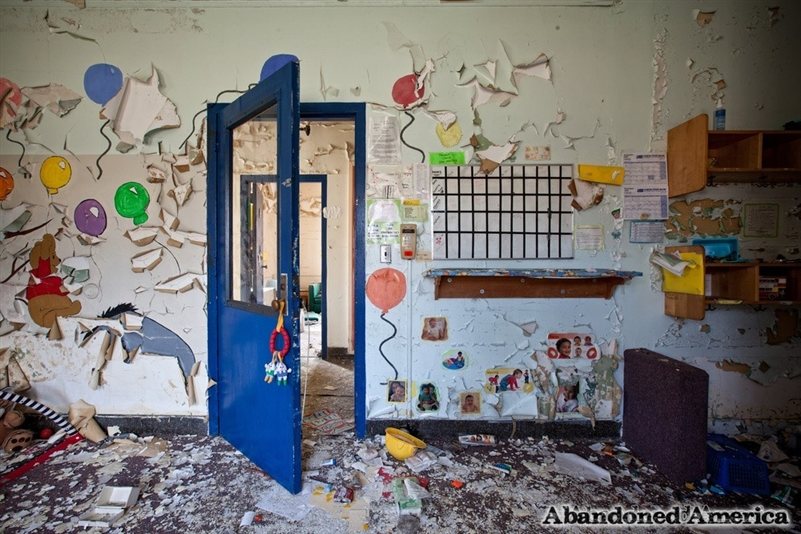 Abandoned State Hospital - Child Care Section - NY
Photo by:
Abandoned America
Matthew Christopher of Abandoned America: An Autopsy of the American Dream, brings back all that has been forgotten with his site of abandoned locations throughout the United States. From dilapidated homes, to empty movie theaters, hospitals and asylums, to the creepy grounds of graveyards and churches, just to name a few, Matthew uses photography to give these places meaning once more.
A commercial event, portrait and architectural photographer, Matthew also teaches and tutors in photography and photo editing. Since a small child, Matthew has been intrigued by the beauty that abandoned sites bring and for the past decade, he has been documenting them and sharing them with the world.
Matthew states on his site, "There is an undeniably artistic element to decayed sites, and an immense number of social, theological, and philosophical questions the pose. Abandoned America's aim encompasses not only the historical and photographic cataloging of such sites, but also on a larger scale a eulogy for the lost ways of life they represent, a statement of their emotional, spiritual, and metaphoric relevance to our everyday lives, and a sense of the visceral experience of entering a parallel universe of silence, rust, and peeling paint."
As someone who once worked in the mental health field, Matthew became fascinated with the rise and fall of the state hospital system - which would soon lead him on his journey to visit abandoned hospitals, capturing through photos their history and current run-down state.
What started as a hobby for Matthew has developed into an excursion all over the U.S., helping to preserve the architectural history here in America. These buildings that stand in ruins today once had a purpose, whether it was to house sick patients, give children an education, teach those about religion, or feature movies to theater-goers, they were each built for a reason.
The photos that Matthew captures allows viewers to see for themselves the rich history that is still alive, even after these buildings have ceased operation. There is distinct beauty to be seen in all things ruined, and Abandoned America gives us the chance to show appreciation for what is left behind.
Click here to follow Matthew on his journey through Abandoned America and to stay updated on his second book, "Abandoned America: Dismantling the Dream," available in stores and on Amazon September 15th, 2016.