Take On 13 Hours of Pure Terror at Kim's Krypt Kampout Coming this June!
Home » Blog » Pennsylvania's Best Weekend Events, Pennsylvania Haunt News
January 4, 2017 By Chelsea T.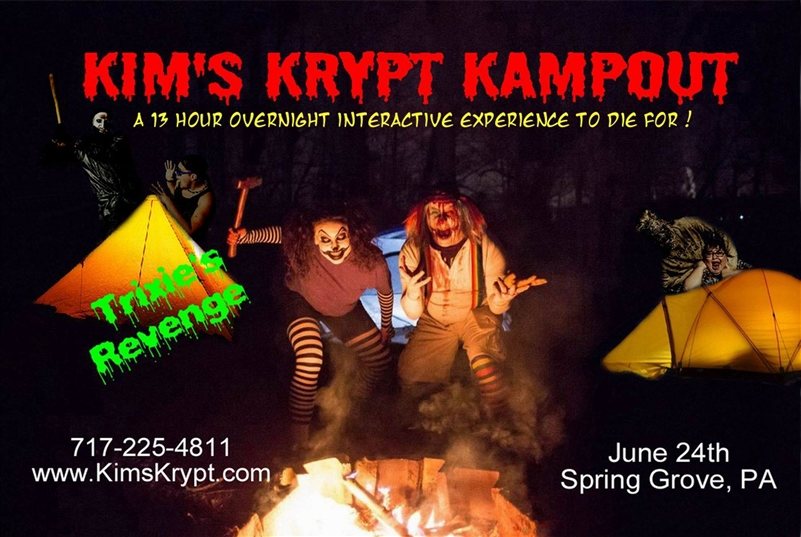 Photo by:
Kim's Krypt Haunted Mill
Experience a night of camping like no other at Kim's Krypt Kampout, presented by Kim's Krypt Haunted Mill in Spring Grove. The 13 hour interactive event will kick off the Summer on Saturday, June 24th, 2017 and will give visitors the fright they've had an appetite for ever since the Halloween Season came to an end.
Tickets for the event will go on sale on Wednesday, February 1st and all participants must be 18 years or older by June 24th, with a signed waiver. Last year's Kampout sold out, so be sure to keep an eye out and purchase your tickets ahead of time!