Ghost Hunts USA Hosting Overnight Hunt at the Haunted Baladerry Inn!
Home » Blog » Pennsylvania's Best Weekend Events, PAHauntedHouses.com News and Updates, Pennsylvania Haunt News
August 14, 2020 By Chelsea T.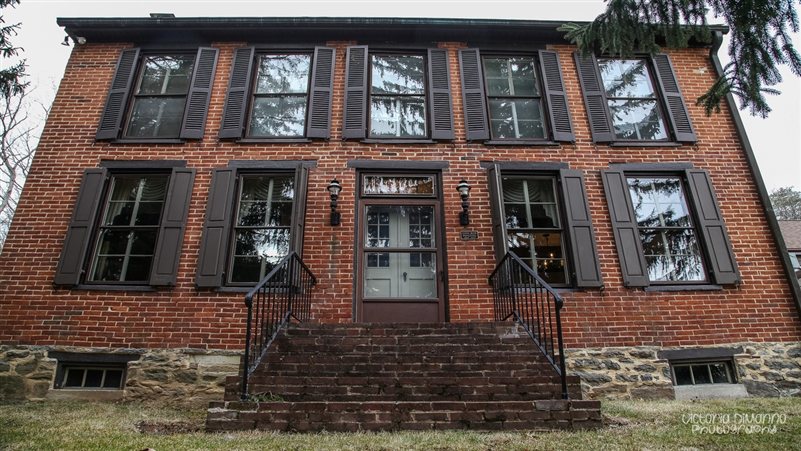 Photo by:
Victoria Dimanno Photography via Ghost Hunts USA
Located on Hospital Road in Gettysburg, the Baladerry Inn is rich with history, its oldest part of the building dating all the way back to 1812. The location now operates as a bed and breakfast that is known to be quite haunted.
Ghost Hunts USA will be hosting several overnight tours over the next few months, with check in starting at 3:00 PM and visitors staying the night and checking out at 10 AM the next day. Sleep over accommodations, dinner, and breakfast are all included in the ticket price. Check out the dates below along with what else an overnight stay at the Baladerry Inn will include!
Dates:
Friday, August 28th
Saturday, August 29th
Friday, September 11th
Saturday, September 12th (SOLD OUT!)
Friday, October 23rd
Saturday, October 24th (SOLD OUT!)
The ghost hunt at The Baladerry Inn will include the following:
Paranormal Intuitive Development Workshop
Overnight Accommodation
Psychic Medium
Ghost Hunting Vigils with exclusive access to the Battlefield and the Field Hospital Room
Dinner
History Tour and Ghost Hunt at our Secret Location which is alongside the battlefield
Psychic Led Vigils and Séances
Séances
Overnight Ghost Hunt with Ghost Hunts USA
Use of our equipment which includes, trigger objects and EMF Readers
Free time to explore this location and to undertake your very own private vigils
Unlimited Refreshments, Including: Coffee, Tea, Hot Chocolate, Bottled Water and Soda
Breakfast
Click here for event details & to purchase your tickets today!