2023 Question and Answer With Field of Screams
Home » Blog » Pennsylvania Haunts: An In Depth Look
June 1, 2023 By Haunt News & Press Releases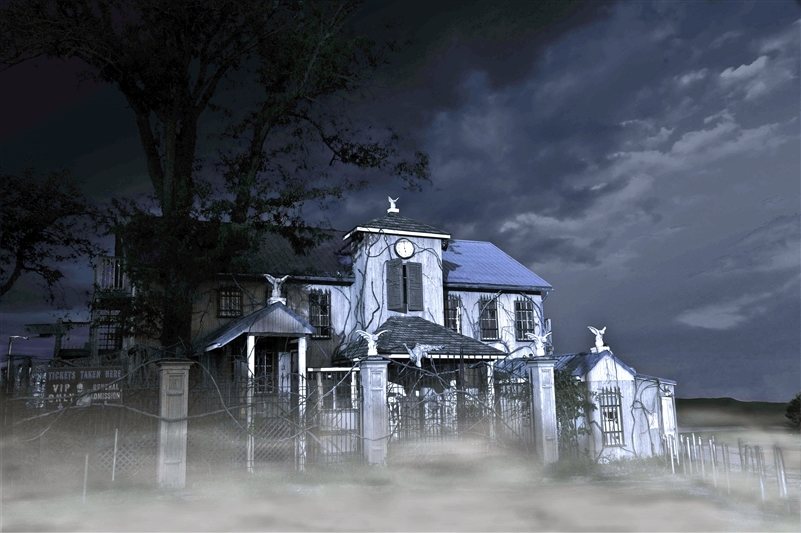 The Frightmare Asylum at Field of Screams
PAHauntedHouses.com recently sat down with Jim Schopf of Field of Screams, to discuss what's new at Field of Screams for the 2023 Halloween Season!
What's new at Field of Screams for 2023? Do you have any new rides, attractions, or special features that Haunt Seekers should know about?
There are a TON of new thrills at Field of Screams for 2023! We have a new FEAR FACTORY scene on the Haunted Hayride that is massive! We have redone the entire basement level of the Frightmare Asylum. In the Den of Darkness there is an entirely new Mechanics Garage scene. In the Entertainment Area we have developed an entirely new immersive light, audio, and 3D projection mapping video production show for guests to enjoy. Also new for 2023 are our AXE THROWING lanes. And last but not least we have added a BEER GARDEN for 2023! WOW!
What are you most excited about for the 2023 Halloween Season?
Field of Screams is excited for the 2023 season to arrive. We are so excited that we are always one of the first haunts to open our gates and this year it will be on Friday September 8, 2023. We can't wait for our guests to experience all of the amazing changes and additions that we have created for 2023!
What differentiates Field of Screams from other local haunts in Pennsylvania?
Field of Screams prides itself in many areas. The first is that we are working extremely hard YEAR-ROUND to bring you the most and best changes possible! Field of Screams sets the bar very high for other haunted attractions to follow. Secondly, Field of Screams has an amazing group of terrifying actors that bring our show to life every single night we are open. We dare you to try to #SurviveTheScreams!
How long has Field of Screams been in business? Can you tell us a bit more about Field of Screams's history?
Field of Screams was one of the first modern-day commercial haunted attractions in the World and was established in 1993 when two brothers had an idea to turn the traditional fall hayride concept into a horrifying hayride! Since that time, the Field of Screams attraction grew from just a hayride to 4 world-class haunted attractions, 5-minute escape rooms, bands, live entertainment, food, games, a souvenir shop and more!
What's your favorite experience since opening Field of Screams?
The best experience owning Field of Screams is the enjoyment that comes every fall season when we see all of our hard work in the off-season being enjoyed by so many guests. Hearing the screams and the laughter of our patrons is extremely rewarding.
How long is a typical haunt experience at Field of Screams from start to finish?
There is so much to see and do at Field of Screams that we suggest our guests plan on being there all night long. On average a guest will spend anywhere from 2 to 4 hours at Field of Screams on any given night.
On a scale from 1 to 10, how scary would you say Field of Screams is? Why?
On a scale of 1 to 10 with 10 being the scariest, Field of Screams is a 9 except on our Extreme Blackout Night in November when it is a hard 10. When attending Field of Screams, you are not just watching the horror movie but you are IN the horror movie!
Does Field of Screams's property have any real haunted history? Do you have a spooky encounter you'd like to share?
Field of Screams is located on an old farmstead and the barns used for the haunted attraction were built in the early 1800's. Many of our actors explain odd occurences, unusual sightings, and unexplained occurences while inside these buildings.
What inspired you to open up a haunted attraction? What's your favorite part of the business?
The inspiration behind Field of Screams was when the 2 brothers attending a local haunted barn event that was put on by the local Youth For Christ group as a fundraiser and community outreach tool. They immediately fell in love with the concept of scaring people and created their own haunted barn while they were still teenagers!
How has new technology (i.e. animatronics, special props, etc) helped you to enhance Field of Screams?
Field of Screams is always pushing the envelop on new technology. Our current endeavor is the impressive 3D mapping show being displayed on the 2 haunted houses in our Entertainment Area.
Can Field of Screams accommodate large groups? How many people can experience Field of Screams together as a group?
The haunted hayride wagons can hold upwards to 80 guest so very large groups can experience Field of Screams together. While in the other haunted attractions, the group sizes range from 4 - 12 people.
Does Field of Screams offer any special deals, discounts, or coupons?
Field of Screams offers special deals and discounts to members of our email club. You may join the mailing list by going to https://fieldofscreams.com/.
Anything else you'd like to let us know about Field of Screams?
Field of Screams in the Ultimate AtmosFEAR! We encourage you to come and Experience The Chill!