The Paranormal Side of Gettysburg - Explore the Haunted Farnsworth House Inn with Ghost Hunts USA
Home » Blog » Pennsylvania's Best Weekend Events, Paranormal Headlines, Pennsylvania Haunt News, Real Haunted Places
April 25, 2017 By Chelsea T.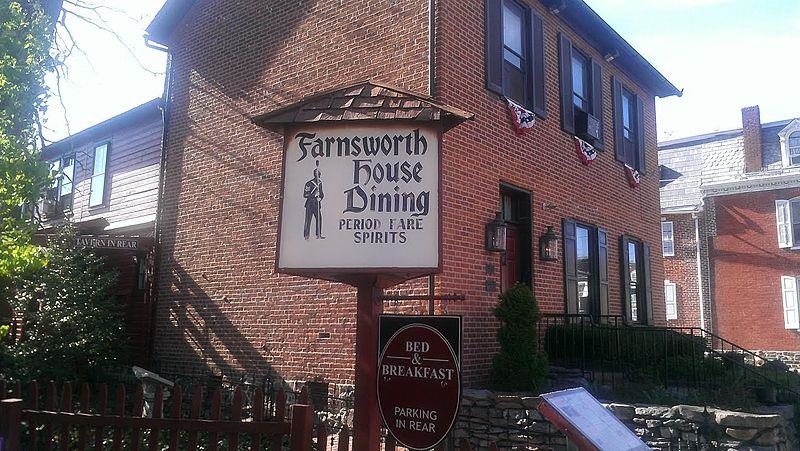 Photo by Ub34m78
Photo by:
WikiCommons
Dating back to 1810, The Farnsworth House Inn in Gettysburg is a well known haunted spot in Pennsylvania. Once a house of shelter for the Confederate sharpshooters, the site is said to have a number of spirits lingering within its walls, including that of a nurse named Mary.
Ghost Hunts USA will be doing an overnight investigation of the inn from July 21st to the 22nd, and are inviting fellow paranormal lovers to join! The event will feature an Exclusive VIP Confederate Hospital Walk through the heart of Gettysburg to hear all about the tales of the building. Your journey will end back in the cellar of the Farnsworth House, which was used as a makeshift hospital during and after the battle.
After, visitors can enjoy a hot buffet dinner with a period dressed history presentation, followed by the Grove History Tour and Ghost Hunt! The Exclusive Ghost Hunt in the attic and basement of the home will begin just more midnight, ending at 2:00 AM.
Price includes the overnight stay at The Farnsworth House Inn, the activities listed above, and breakfast from 8-10 AM the next morning.
Do you have what it takes to explore this haunted inn? Click here to purchase your tickets today!