Dragon Returns to 5 Wits at Plymouth Meeting Mall!
Home » Blog » Press Releases
November 1, 2017 By Chelsea T.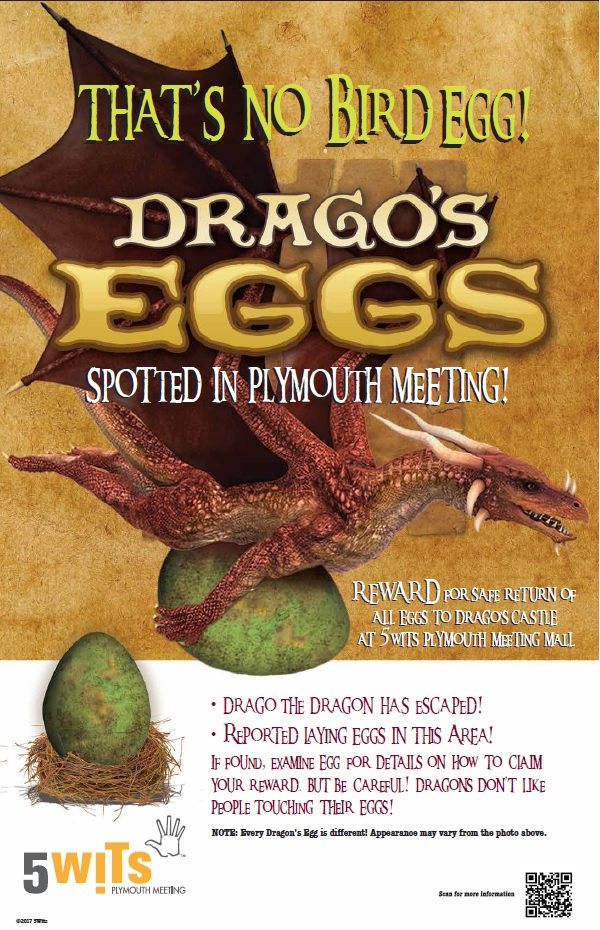 Manager: No cause for alarm
BREAKING from Plymouth Meeting, PA: Less than 48 hours after she was reported missing, the dragon has returned to her lair at "Drago's Castle" at 5 Wits in Plymouth Meeting Mall, according to 5 Wits General Manager Dawn Charbonneau.
Noted dragonologists report that dragons typically slip away from their lair once a year to lay their eggs, which are roughly 16-24 inches long and reptilian in appearance.
"We're quite relieved to have the dragon back safe and sound at 5 Wits," said Charbonneau. "We are hoping to recover her eggs just as quickly."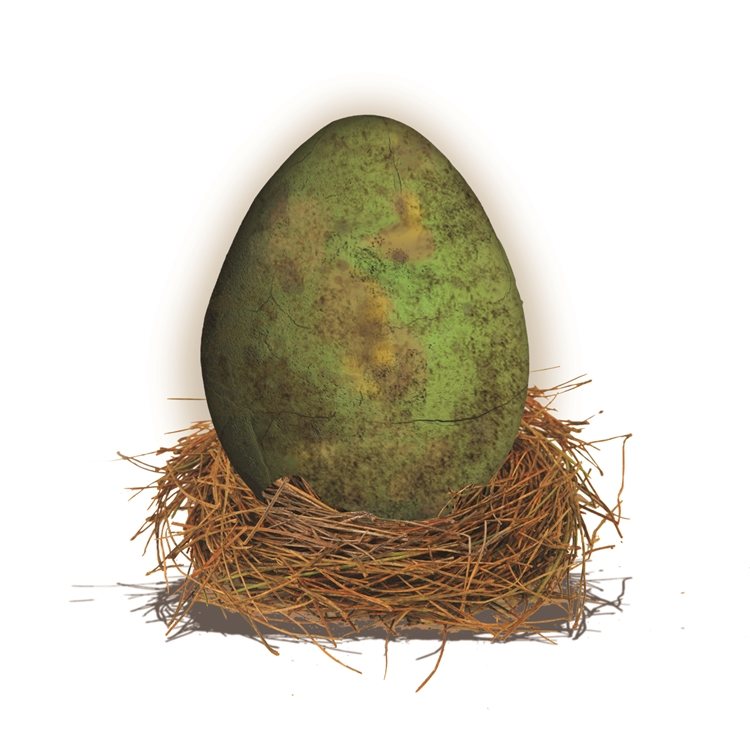 The exact number of eggs laid by the dragon is unknown, although dragonologists say dragons typically lay up to 13 eggs at a time. Charbonneau says she has received reports of a dragon exhibiting egg-laying behavior around Plymouth Meeting, Whitpain and Whitemarsh. She is offering a reward of five free VIP passes – a $100 value – or a Deluxe Adventure Party Package valued at $250 to anyone bringing a dragon egg to 5 Wits Plymouth Meeting.
Anyone finding an unusually large egg is urged to upload a photo with the location (selfies are fine) to Facebook, Twitter or Instagram with hashtags #DragonEggs and #5WitsPM before bringing the egg to 5 Wits at Plymouth Meeting Mall during mall hours on Saturday, November 4.
5 Wits Plymouth Meeting is a family-friendly venue for adults, college students and children seven and older. It is available for corporate team-building exercises, field trips, birthday parties and other private events. For more information, visit www.5-wits.com or call (855) 955-WITS.