December Scares in Pennsylvania with Friday the 13th & Christmas Holiday Haunted Attractions
Home » Blog » Pennsylvania's Best Weekend Events, PAHauntedHouses.com News and Updates, Pennsylvania Haunt News
December 12, 2019 By Wendy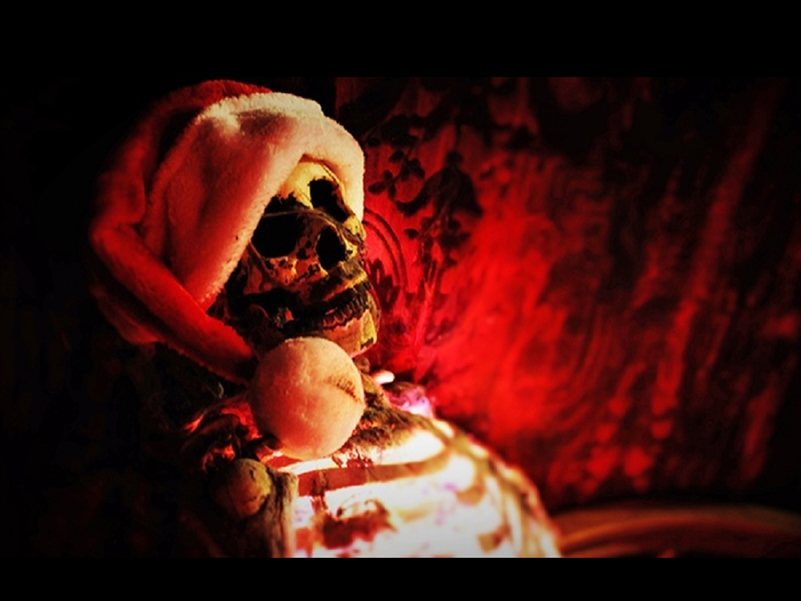 Photo by:
Demon House via Facebook
Crazed from holiday shopping? Take a break! Get your scream on this Friday the 13th and in the weeks leading up to Christmas with a visit to one of Pennsylvania's Christmas holiday haunted attractions. There's plenty of SCARE to go around this December between all the crazed Christmas characters like Krampus, scary Santa, evil elves, chainsaw crazed maniacs and others.
Check out all the holiday horror in store for Pennsylvania below!
Kim's Krypt Presents: Kim's Kryptmas: A Twisted Christmas
5932 Colonial Valley Rd. Spring Grove, PA
717-225-4811
Open: 12/13, 12/14 & 12/15
Castle Blood
100 Schoonmaker Ave, Monessen, PA, 15062
Open: 12/13 & 12/14
Demon House
417 Coyle Curtain Road, Monongahela, PA, 15063
Open: 12/13 & 12/14
Field of Screams PA
191 College Ave, Mountville, PA, 17554
Open: 12/13 & 12/14
Haunted Hills Estate
236 Rolling Hills Estate Road, Uniontown, PA, 15401
Open: 12/6, 12/7, 12/13, 12/14, 12/20 & 12/21
Spook Haven Haunted House
100 Danis Street, Mill Hall, PA, 17751
Open: 12/13 & 12/14