Ghost Town on Fire: Centralia Pennsylvania's Relentless Blaze
Home » Blog » Pennsylvania Haunts: An In Depth Look, Paranormal Headlines
August 31, 2015 By Kelly T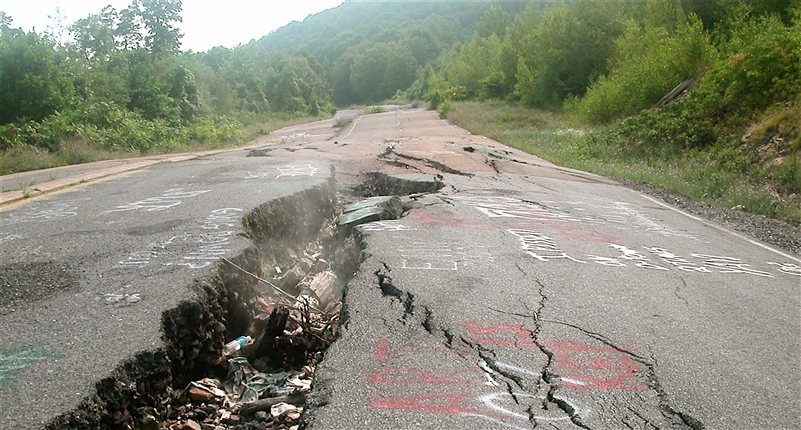 Photo by:
Lyndi & Jason via Flickr
Once a booming coal mining town in central Pennsylvania, Centralia was set ablaze in 1962 by a catastrophic landfill fire which ever since, has never stopped burning.
Founded in 1866, Centralia was a town whose economy depended heavily on coal mining. After the 1962 fire, which traveled underneath the town's coal deposits seeping smoke and fumes out of sidewalk cracks, piping and basements, the once prosperous town was abandoned. Twenty three coals mines closed and approximately one hundred and forty acres burned.
Nowadays Centralia is still smoldering and a few paranormal rumors have risen from its ashes due to it's eerie atmosphere, destroyed landscape, and lack of human life. The town even has ties to the motion picture "Silent Hill."
Although the movie itself was not filmed in Centralia, Silent Hill's screenwriter Roger Avary has stated in the past that his inspiration for the psychological horror film came from his father, a mine engineer, who would tell him stories about Centralia.