Kick Off the Season with the '50 Days to Halloween Costume Party' with Reaper's Revenge!
Home » Blog » Pennsylvania's Best Weekend Events, PAHauntedHouses.com News and Updates, Pennsylvania Haunt News
August 17, 2017 By Chelsea T.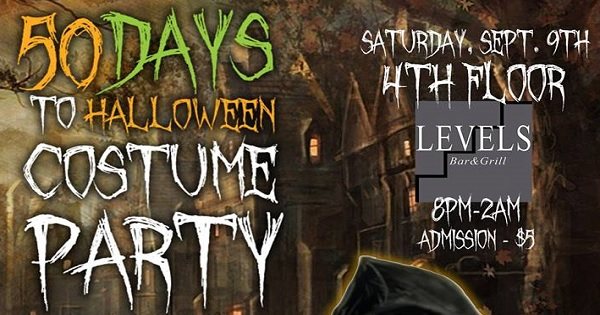 Photo by Reaper's Revenge via Facebook
Get in the spooky spirit as the Halloween Season creeps closer by celebrating 50 days to Halloween with Reaper's Revenge of Scranton! The '50 Days to Halloween Costume Party' will take place on Saturday, September 9th from 8 PM-2 AM at Levels Bar & Grill on Linden Street.
The costume party will feature music by DJ Woogie and DJ EFX, design by the Reaper's Revenge Art Department, props, scenes and creepy characters that call Reaper's Revenge home during the Halloween Season.
The Reaper's Revenge SFX team will also be applying makeup for just $5! The contest will include winners for Best Costume (male & female), Scariest Male and Scariest Female Costume, Best Couple Costumes and Best Original Costume (male & female).
This event is 21 and older. $5 at the door gives you access to all four floors! Click here for more details.