WARNING: Be on the Look Out for THC-Laced Halloween Candy
Home » Blog » PAHauntedHouses.com News and Updates, Halloween Headlines
October 12, 2019 By Wendy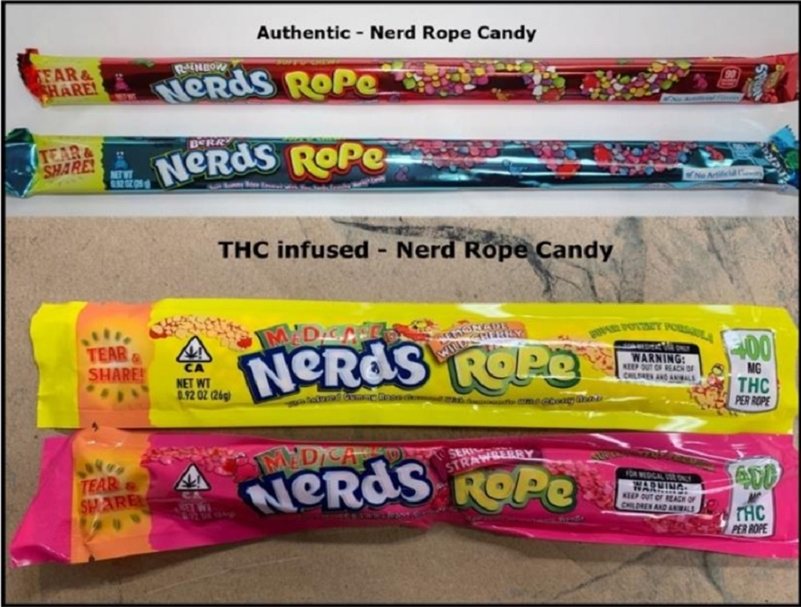 Photo by:
U.S. Department of Justice
While Halloween and trick-or-treating are still a few weeks away, there are warnings for parents and caregivers of kids to be on the lookout for THC-laced Halloween candy. THC infused edibles are a potential hazard to kids. Several recent incidents have raised major concerns, especially as the holiday quickly approaches.
Most recently, as in this week, police in the city of Johnstown in Pennsylvania put out a Facebook post warning of Nerds Rope edibles containing 400mg of THC. They were found during a search warrant. The police department went further to say, "We urge parents to be ever vigilant in checking their children's candy before allowing them to consume those treats. Drug laced edibles are package like regular candy and may be hard to distinguish from the real candy."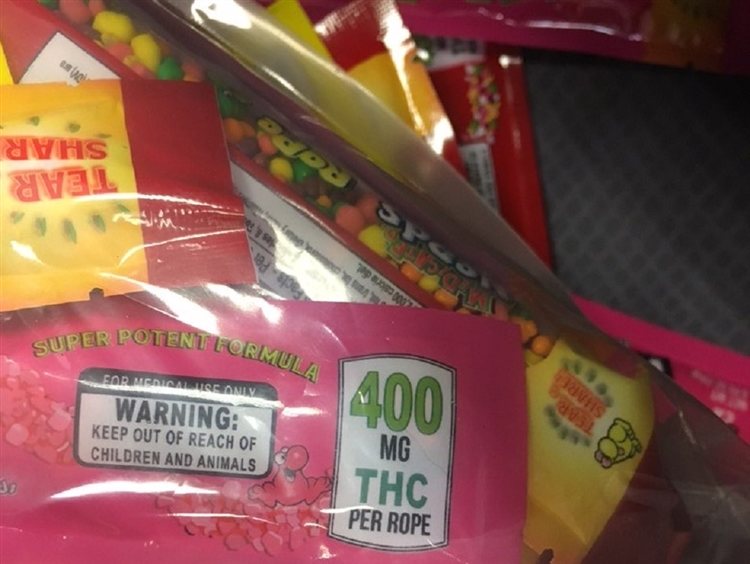 Photo: Johnstown Police Department via Facebook
In September, nine students at a Florida school between the ages of 10 and 11 were hospitalized after eating candy containing THC. The THC-laced candy was packaged like popular sour candy.
And back in June, a public health alert was issued in West Virginia where drug trafficking officials confiscated a parcel containing 7.5 lbs. of THC infused candy that originated from California, but that were bound for Florida. The public health alert indicated "the packaging was almost identical to commercially available products."
THC makes users feel "high." It's a psychoactive ingredient in marijuana.
In most states where marijuana is legal, edible products are highly regulated and there are strict laws against using packaging that would appeal to children, but there aren't such laws in place in West Virginia, Kentucky, and some other states.
The public is warned to take extra caution, especially as Halloween and trick-or-treating is right around the corner.
Please share this post with everyone you know who may be Trick-or-Treating this Halloween!