Grand Midway Hotel Receives Guinness Book of World Records 'World's Largest Ouija Board" Title
Home » Blog » Pennsylvania's Best Weekend Events, Pennsylvania Haunt News
January 25, 2017 By Chelsea T.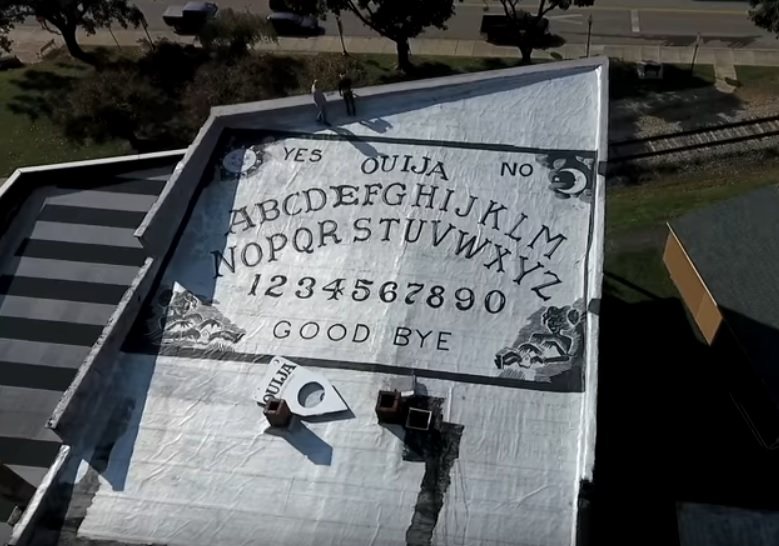 The 130-year old Grand Midway Hotel in Windber has been awarded with the Guinness Book of World Record's title of "World's Largest Ouija Board." Although the hotel is no longer in full operation, it still takes a couple of invite-only guests.
According to the Guinness World Records, the hotel is also the home to film maker Blair Murphy, who built the roof-top Ouija Board with the help of eight artists, including Brian Cano, James Bertolasio, Mark Portante, Mark Swindler, Nova Lox, Luke Hoffman, and Camille Zamboni.
Murphy said, "The hotel roof was this massive blank canvas just waiting for the perfect project to present itself. A Ouija world record roof was a perfect match for our place."
In the late 1880's, the Grand Midway Hotel operated as an old coal mining hotel that was believed to have some lingering spirits inside. Murphy lives inside the hotel with his girlfriend and daughter.