Get Creative This Halloween With These Themed Party Ideas
Home » Blog » Halloween's Hottest Trends, Scary-Good DIY Ideas, Halloween Headlines
September 23, 2015 By Kelly T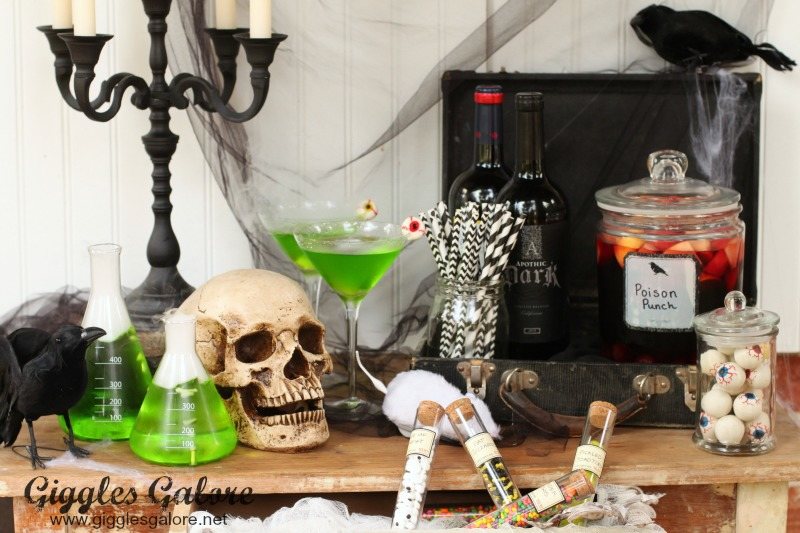 Photo by:
Giggles Galore via Giggles Galore
While of course a monster bash adorned with hollow skulls, spiderwebs and orange and black streamers would fit the bill for a Halloween party, why not take it one step further by creating a themed Halloween celebration!
Here are some wicked awesome themed Halloween party ideas to inspire you for your next All Hallows' Eve gathering.
Harry Potter Party
Put on your dress robes, take out your wand and send out your fastest owl to confirm your attendance at this Harry Potter Halloween party.
Clue Themed Dinner Party
Figure out whodunnit with your invited guests with this chic and clever Clue themed dinner party.
Edgar Allan Poe Party
Celebrate the macabre author and poet Edgar Allan Poe with a black and white soiree.
Mad Scientist Party
Turn your home into a fun-filled laboratory full of bubbling brews, steaming potions and perhaps a few bits and pieces of some of your experiments gone wrong.