NOM! NOM! NOM! Cookie! Is What This House Screams for Halloween
Home » Blog » Halloween Headlines
October 25, 2019 By Wendy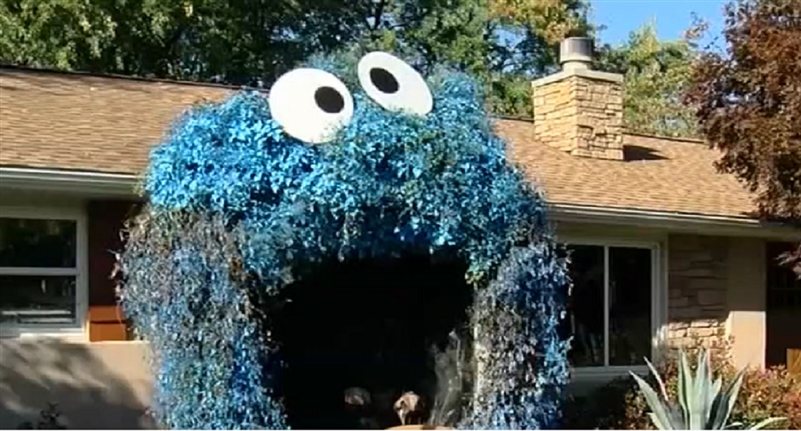 Home of Lisa Boll in York Township, Penn.
Photo by:
ABC7
A home in York Township, Penn. has turned into something fans of Cookie Monster from Sesame Street love. Lisa Boll has turned the front of her home into the face of Cookie Monster with the entryway being his mouth wide open ready to eat his next big cookie.
Boll wanted something fun for Halloween and "not a horror thing" so that it would appeal to kids. Boll herself is a huge Sesame Street fan.
See the full interview and details of the home Halloween decoration in the video from ABC7 below!