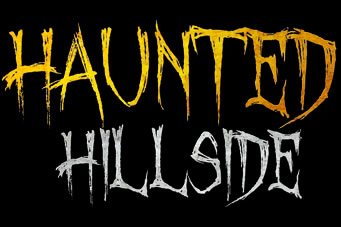 7209 Pennsylvania 819
Mount Pleasant, PA
Haunted Hillside is that awesome haunted attraction that your friends told you about!
Some years ago, two young boys discovered a strange item while playing in a field. Upon unearthing this item, not only did they unlock an ancient prison, but they awoke a demon that cast an evil enchantment across the land.
Caught up in this enchantment was the Farmer family. Their minds twisted and their souls enslaved by the demon, they began to capture and kill passers-by to harvest their souls for the demon leaving the bodies to be re-animated as scarecrows and sackboys to assist the collection more innocent souls for the demon.
Now as one might have guessed, this kind of craziness cannot go on too long without reaching the ears of the authorities. Upon learning of this unearthly power residing in south western Pennsylvania, the government dispatched a black ops team to investigate and seize control of the situation. Their goal was to capture the demon and use it as a weapon of mass destruction.
Forest of the Forgotten:
The Forest of the Forgotten is where the victims of darker times exist. Cultists recite hymn from hell to maintain the evil enchantments that keep these spirits tied to this world. These poor souls may have been forgotten, but they ensure that anyone that ventures into their forest never forgets.
Scarecrow Alley:
Scarecrow Alley has sprouted again. The corn, yes walking through the corn where anxiety takes over your senses and maintains that sensation of actually walking through a scary movie. Did I just see that scarecrow move? No, probably not. Wait a minute! Where did it go! You are right there in it, and the only way out is forward. Once you finish with the cornfield, they're not done with you yet!
You can't leave without going through Helltown to visit the killbillies. These possessed and deranged folk offer all kinds of fun and torment. They're cannibals and they're hungry. But they like to play with their food before they eat it. Are you game?
Come out to Haunted Hillside in Mount Pleasant to get a taste of what feels like to actually be in a scary movie!
This haunted attraction is entirely outdoors, but we are open rain or shine. You will start and end with a hayride, but there is a mile long hike through the supernatural in between, so dress appropriately.
Email Haunt Owner
All photos and videos within this listing are the property of Haunted Hillside
Scary storyline backed with special effects

I've been to several haunted houses in this area, but Haunted Hillside has turned out to be my favorites among all. All the attractions were very unique and spaced very diligently. We were fortunate to have the VIP pass to skip the queue and it's prudent to got them. Excellent actors, nice makeups and scary storyline backed with special effects were fabulous. We will definitely visit again next season.

| | |
| --- | --- |
| Scare Factor: | |
| Fun Factor: | |
| Haunt Value: | |

Posted November 2017

Email Verified

There weren't many scares

It was bit of a disappointment. For one, it was cold outside. There weren't many scares in the forest. I was not frightened even once. Total waste of money. Avoidable.

| | |
| --- | --- |
| Scare Factor: | |
| Fun Factor: | |
| Haunt Value: | |

Posted November 2017

Eerie atmosphere, plenty of scares

Wow...loved it. This year was awesome, we had so much fun. We had the general admission tickets, and that was fine. Excellent visuals in an eerie atmosphere backed with plenty of scares will keep you hooked until the very end. All actors and actress did a fantastic job in tormenting us. Great job folks.

| | |
| --- | --- |
| Scare Factor: | |
| Fun Factor: | |
| Haunt Value: | |

Posted November 2017

Email Verified

Super fun, Spooked multiple times

This was my second time at this haunt. Got the general admission ticket, and waiting time was a bit longer as compared to last year. Better to go with a fast pass tickets. Highly astonished by the show put by the organizers in a systematic order. We all got spooked multiple times, especially the chainsaw guy was behind me and he let me ran from one end of the room to other. Loved it!!

| | |
| --- | --- |
| Scare Factor: | |
| Fun Factor: | |
| Haunt Value: | |

Posted November 2017

Great casts

After 4 hours' drive, we reached the Haunted Hillside.. there is nothing flashy there. The casts were great. My favourite was the Bubba. Incredible atmosphere and we can rate the actors at cent percent for their sincerity towards work and behaviour towards the visitors. In the terms of scares this haunt beats any other haunted house I had been… the ticket rates were cheap as well. Check it out if you are a fan of scares.

| | |
| --- | --- |
| Scare Factor: | |
| Fun Factor: | |
| Haunt Value: | |

Posted October 2017

Email Verified

This was awful

This was awful!! It was not good.. not scary at all. I did not get scared even once. Don't waste money over such so-called haunts.

| | |
| --- | --- |
| Scare Factor: | |
| Fun Factor: | |
| Haunt Value: | |

Posted October 2017

Amazing

The haunt was different in that it was all set up in the outdoor. The walking through the woods was amazing and excellent. Creepy characters will pop out from behind the woods to scare you. Some of the actors involved in this part of the haunt were children. For a low budgeted visit we can enjoy many unique and different experiences here. The props were perfect too...also the ticket rates were low. A different haunted house indeed. I will recommend this place.

| | |
| --- | --- |
| Scare Factor: | |
| Fun Factor: | |
| Haunt Value: | |

Posted October 2017

Email Verified

Face to face with witches & ghosts

Wow...it was great experience! Accompanied by my three friends, we reached Haunted Hillside by night. It was impressive! If you really wish to find a realistic place to get scared choose this haunt. All part of the haunt is located outdoors and that adds to the fear factor. The haunt is pretty wicked too. The tractor ride towards the haunt was very terrifying … expect one scare after the other until you go back on the tractor at the end. The actors were great professionals. At first we enter an army camp and then a trial through woods. Both were awesome too. The trail through the woods will get you in face to face with witches, ghosts, mechanical creatures, cults and many more creeping characters...we all screamed out loud. Really an awesome outdoor haunt.

| | |
| --- | --- |
| Scare Factor: | |
| Fun Factor: | |
| Haunt Value: | |

Posted October 2017

not scary or fun

It was our first visit to Haunted Hillside, and probably the last. I and GF had a bad experience.. the way the employees talked were provocative and distasteful. Worse, it was not scary or fun. I won't call it a family attraction. It was the worst haunt that I have been to.

| | |
| --- | --- |
| Scare Factor: | |
| Fun Factor: | |
| Haunt Value: | |

Posted October 2017

Very scary, very fun

Very scary, very fun. The effort and detailed layout went into putting something like this together is, the delight factor. Overall, A+ rated haunt in this area and a must visit for all who loves real time interactive horror experience!! The wait is pretty long to get in so I suggest arriving early.

| | |
| --- | --- |
| Scare Factor: | |
| Fun Factor: | |
| Haunt Value: | |

Posted October 2017

Great Haunted House

Great outdoor haunt!!! i wouldn't recommend bringing your young children. If your trying to find a realistic haunt, this is the place!! I highly recommend going to this place. Wear sturdy shoes that you dont mind getting dirty.

| | |
| --- | --- |
| Scare Factor: | |
| Fun Factor: | |
| Haunt Value: | |

Posted October 2017

Email Verified

GREAT Young Haunt!!!

Every year my friends and i reunite and go to Haunted Houses all around Pittsburgh area such as Scare House, Hundred Acre Manor, Fright Farm, Etc. This year we stumbled upon Haunted Hillside. WOW!!! We didn't know what to think when we arrived but we decided to give it a chance and we were all glad we did!! This place actually brings IT!! The whole haunt is outdoors which is pretty wicked because the environment was scary enough by itself. The tractor ride down into the haunt was kinda boring but once we got off and started into the dead dilapidated cornfield all hell broke loose. It was AWESOME!! i'm not going to give anything away but, it was one scare after another until we got back on the tractor at the end. All i can say is this haunt was great and CHEAP! I also found out, after talking to Scott (an employee), that this is the 5th year for the haunt. GREAT job for being a young haunted attraction!!!! I recommend going to their website and watch the video trailers for every years haunt before going threw the haunt. It will make your experience that much better. We will absolutely be coming back here again next year! The only down side to this haunt is no food guys and they have very little signage and/or advertising. If it was for the random spot light we would have never know it was there.

| | |
| --- | --- |
| Scare Factor: | |
| Fun Factor: | |
| Haunt Value: | |

Posted October 2017

The best in area

For smaller lower budget haunt they do great professional actors props and set designs. Nothing to flashy like these multi million dollar haunts. Cast is great ! All outdoors unlike any other haunt. Truly scary. And then there's bubba...can't forget bout bubba you'll have to experience it for yourself

| | |
| --- | --- |
| Scare Factor: | |
| Fun Factor: | |
| Haunt Value: | |

Posted September 2016

Amazingly fun and unique Halloween treat!

Transported to the haunted attraction by a wagon ride and instantly placed into situations that where we were thrust into a story, (watch the videos on utube) and had no way of getting out until the adventure had completed! First an Army camp, where this military branch of FEMA were clamping down the spread of a virus to some extent, attacked by infected people as we tried to leave camp, and then on to a Twisting trail through multiple sets in the woods, mechanical creatures and nightmare beasts, cults, witches, ghosts, all within this madness path, met Bubba, (told me I was ugly lol) then off through a corn field of terrifing stalking invisible scarecrow! Was like there were 50 of them attacking us from all sides! Finally the ending, met Pa and his family in the midsts of a (show) for us infected tresspassers. Cahos ensues!! All I can say is I never felt so much like I was part of a living, fluid, story like I have here at this Haunted Hillside, Just fantastic! Will be back next year to have some more of this unique haunt adventure!

| | |
| --- | --- |
| Scare Factor: | |
| Fun Factor: | |
| Haunt Value: | |

Posted November 2015

1 out of 1 found this review helpful

Great actors and storyline!

The atmosphere is incredible and the actors give 110%. Definitely coming back next year to see what they have in store.

| | |
| --- | --- |
| Scare Factor: | |
| Fun Factor: | |
| Haunt Value: | |

Posted October 2015

2 out of 2 found this review helpful

Very Unproffesional

After seeing there website, I was very hyped up to go there, but upon completing it I was highly dissapointed. The attraction consists of walking threw the woods for about a mile, with kids popping out trying to scare you. Nothing about it makes you feel like "your in a horror movie". The props are few and far between, with no special effects. Even upon boarding the hayride to get back to the parking area, the steps to get onto it were made out of old wooden pallets from a grocery store-very unproffesional. I wish I could say something positive about this haunt, but I just cant. Don't waste your money.

Posted October 2014

1 out of 4 found this review helpful
All information on this page was submitted to Pennsylvania Haunted Houses and was believed to be accurate at the time it was posted. Please report any inaccuracies
here
.